Welcome to Vallerand Builders Inc.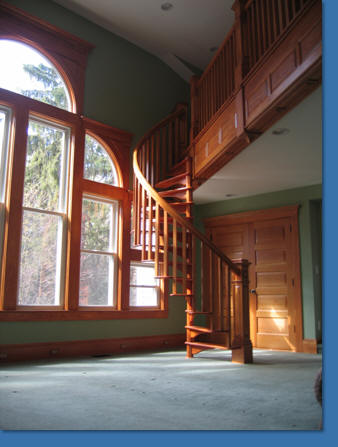 Our focus and specialty revolves around both the residential and light commercial customer. We take a personal, customized design/build approach with our customers. Whether it's remodeling a portion of your home, building an addition to expand and enhance your living space, or completing a light commercial office renovation, we take great care and pride in the work we do for you.
At Vallerand Builders Inc., our mission is to handle our customers' custom design, building, remodeling, renovation, and repair projects with dedication and commitment.
Vallerand Builders Inc. takes a team approach to all aspects of construction. Owner Dan Vallerand personally oversees every aspect of your project. Our great team of professionals will take your project from an idea to reality. Once the project is completed we are there to fine tune and keep things looking and operating as they should.
Vallerand Builders Inc. can assure you that each project receives the utmost attention to detail. Whether you want impressive moldings and intricate woodwork, a simple bathroom renovation, or a tenant fitup, your job will be treated with complete attention to every detail. We will make sure your home or business has the highest quality of construction from start to finish.
________________________________________________________________________________
"When you hire Vallerand Builders Inc. what you get is
experience, knowledge, quality and commitment."